JBT-2019-01-bg02
EIMCo Holding, LLC is a solution-oriented advanced manufacturing platform, and the parent company of East Iowa Machining Company, JBT Machining, and Hawkeye Metal Spinning. Together, we provide a full suite of manufacturing solutions to our customers from short-run prototyping to high-volume production utilizing our vast capabilities and manufacturing expertise to meet your component product and assembly needs.
s3_JBT-Machining---Flip-Images
s2_JBT-Machining---Flip-Images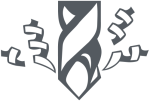 JBT Machining (JBT) is an advanced manufacturing company located twenty minutes north of Minneapolis in Anoka, Minnesota. JBT specializes in computer numerical controlled (CNC) vertical, horizontal, and five axis milling for short-run prototyping and large quantity production runs. Since 1994, JBT has been committed to producing quality machined components and assemblies that meet and exceed the specialized needs of its customers.
JBT has invested in state-of-the-art equipment with turning capabilities, including twin turret, twin spindle live milling lathes with up to 2,500 through hole capacity, a multi-stage wash system, and high energy tumbler. JBT is ITAR registered and has earned a reputation as the go-to source by their customers in many industries including semiconductor, medical, package handling, pharmaceutical, industrial automation, agriculture, and many more.